Outstanding Specialists in Library Science
INFORMATION BIBLIOGRAPHIC OUTSTANDING LIBRARIANS, BIBLIOGRAPHERS, BIBLIOLOGISTS AND DOCUMENTALISTS OF UKRAINE AND THE WORLD RESOURCE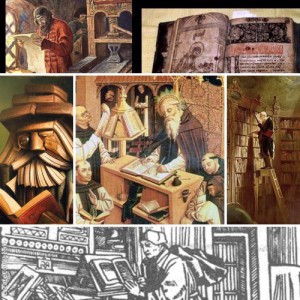 I. Khemchian, the head of the Department for Providing Scientific and Methodical Support to Education Libraries under V.O. Sukhomlynskyi SSPL of Ukraine is a research manager of the project.
In 2009 the researchers of V.O. Sukhomlynskyi SSPL of Ukraine started the creation of the information bibliographic Outstanding Librarians, Bibliographers, Bibliologists and Documentalists of Ukraine and the World resource. It was initiated by the first Director of the library Pavla Ivanivna Rohova, PhD (History), Honoured Worker of Culture of Ukraine, within the scientific Theoretical bases of formation of the all-Ukrainian information resource on the problems of psychological and pedagogical science and education on the basis of V.O. Sukhomlynskyi State Scientific and Pedagogical Library of Ukraine research (2006 – 2010).
The objective of the project: to spread the achievements of library science and practice, to popularise works published by outstanding librarians, bibliographers, bibliologists and documentalists, to present their lives, activities, creative heritage, and to put their ideas into practice. The project is aimed at improving librarians' self-education, extending their knowledge about the development of national and foreign library science, improving their professional level.
The information bibliographic resource consists of reference, biographic, bibliographic and other documents.
Chronological boundaries: the 12th – the early 21st centuries.
Language: Ukrainian.
The structure of the resource contains the following items: biography of a person, bibliography of his works and materials about him; some full-text works (his works and publications about them); photo gallery; materials presenting the activity of the establishment that bears the name of this person; information about awards, prises, monuments, scientific readings connected with the name of an outstanding person, etc.
Participants: researches of V.O. Sukhomlynskyi SSPL of Ukraine and the education libraries under the Ministry of Education and Science of Ukraine and the National Academy of Educational Sciences of Ukraine. The researches of the libraries of other systems and departments can take part in the project as well.
Биковський
Лев Юстимович
Гуменюк
Михайло Прокопович

Дьюї Мелвіл



Калинович
Іван Титович
Каратигін
Федір Іванович
Комаров
Михайло Федорович
Крупська
Надія Костянтинівна
Меженко
Юрій Олексійович
Отле Поль
Рогова
Павла Іванівна
Рубакін Микола
Олександрович
Сарана
Федір Кузьмович
Сірополко
Степан Онисимович
Слободяник Михайло Семенович
Хавкіна Любов Борисівна
No listing found
Our questionnaire
Dear users!
ДНПБ України
імені В. О. Сухомлинського НАПН України прагне створити сучасний науково-освітній та культурний простір, що сприятиме якісному забезпеченню Ваших інформаційних потреб.
Please take part in the anonymous survey!
Your answers will help us to improve library and information services to users and will serve to improve the scientific and information support of education, pedagogy, psychology.
Вебінар
No meeting rooms are currently available to join.