General Reading Room is a structural subdivision within the Department of Scientific and Document Support. It was founded in 2000 in order to provide services to library users quickly.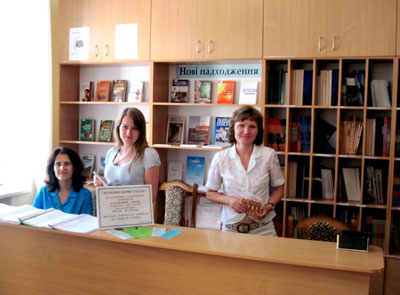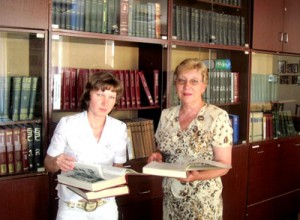 Reading Room Collection contains dictionaries, national encyclopaedias, reference literature (747 items in total); periodicals issued during the current year (the list includes 336 journal titles and 66 newspaper titles).
Users have access to the documents from the General Reading Room Collection and library holdings
Reading Room is also used for arranging: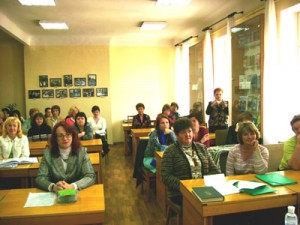 personal, subject and permanent book exhibitions;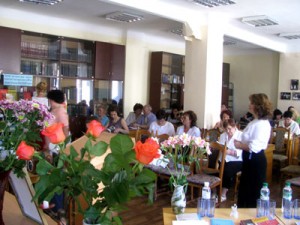 presentations, meetings with prominent figures of pedagogical science, education, culture and librarianship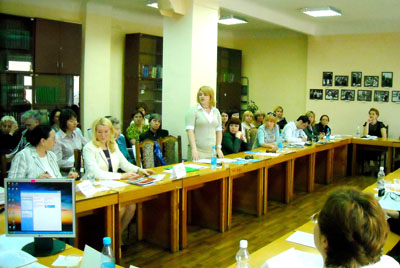 teachers' meetings, readings, round tables in cooperation with the National Academy of Pedagogical Sciences of Ukraine, the Ministry of Education and Science of Ukraine, different educational establishments.
No listing found
Our questionnaire
Dear users!
ДНПБ України
імені В. О. Сухомлинського НАПН України прагне створити сучасний науково-освітній та культурний простір, що сприятиме якісному забезпеченню Ваших інформаційних потреб.
Please take part in the anonymous survey!
Your answers will help us to improve library and information services to users and will serve to improve the scientific and information support of education, pedagogy, psychology.
Вебінар
No meeting rooms are currently available to join.