Commemorating the 25th anniversary of publication of the Ukrainian educational and psychological Pedahohika ta Psykholohiia (Pedagogy and Psychology) journal
02.10.2018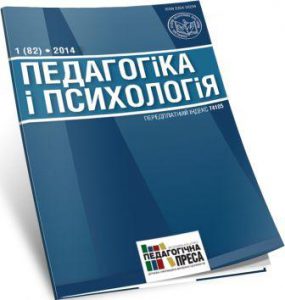 the librarians arranged a book exhibition under the title 'Pedagogy and Psychology' exhibited from 10th September by 23rd September.  The journal was established by the National Academy of Educational Sciences of Ukraine in 1993 and published by Pedahohichna Presa Publishing House.
No listing found
Наша анкета
Шановні користувачі!
ДНПБ України
імені В. О. Сухомлинського НАПН України прагне створити сучасний науково-освітній та культурний простір, що сприятиме якісному забезпеченню Ваших інформаційних потреб.
Просимо взяти участь в анонімному анкетуванні!
Ваші відповіді допоможуть нам покращити бібліотечно-інформаційне обслуговування користувачів і слугуватимуть удосконаленню науково-інформаційного забезпечення сфери освіти, педагогіки, психології.
Вебінар