Mykola Mykolaiovych Lange
31.08.2018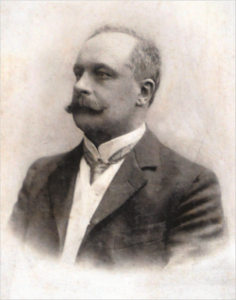 Mykola Mykolaiovych Lange page was developed and included to the information bibliographic Outstanding Teachers of Ukraine and the World resource in commemoration of the 160th anniversary of the birth of Mykola Mykolayovych Lange (1858-1921), an outstanding national psychologist, one of the founders of experimental psychology, teacher, Professor of philosophy of Novorossiysk University (Odessa), founder and the first Director of Higher women's courses in Odessa, author of many textbooks and papers in psychology, logic, education reform, and history of ethics.
No listing found
Our questionnaire
Dear users!
ДНПБ України
імені В. О. Сухомлинського НАПН України прагне створити сучасний науково-освітній та культурний простір, що сприятиме якісному забезпеченню Ваших інформаційних потреб.
Please take part in the anonymous survey!
Your answers will help us to improve library and information services to users and will serve to improve the scientific and information support of education, pedagogy, psychology.
Вебінар
No meeting rooms are currently available to join.